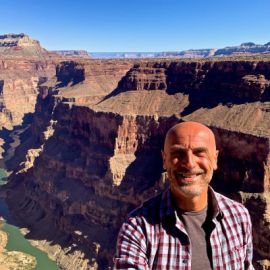 Travel Consultant
Online from monday to saturday
Contact me for a free consultation!
Who Am I...
Hi, I am Max , your Evolution Travel Consultant. You can contact me when ever you want to organize your ideal vacation by phone on . I am available from monday to saturday.

Don't miss the best deals of the week!
Sign up to receive interesting and unique offers each week!

The best prices on the market

Compare the prices of a package is difficult and takes time, but we do it for you. It's part of our job to find you the best solution at the best price We do it for free, in fact if you do not buy it, you got nothing.

Product knowledge avoids errors

For every product that we see a specialist who knows the product and recommends the best, Dodging disappointments.

Travel safely

You always have the online service of your Travel Consultant, ready to assist at any time. We also have the best insurance that protect you from any inconvenience